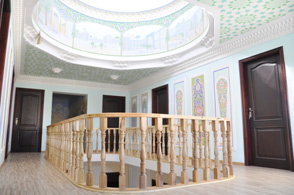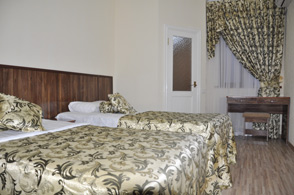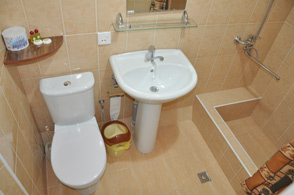 "Modern conveniences in center Samarkand ".
The hotel is located a 3-minute walk from the Gur-e Amir in Samarkand and a 10-minute walk from the Registan, which is included in the UNESCO World Heritage List

Rooms at Dilshoda Prime classically decorated and equipped with a flat-screen TV, and the bathroom with slippers and hairdryer.

It offers 10 rooms of different price categories.

Daily breakfast is served in the dining room Dilshoda. In addition, guests can enjoy dinner, ordered in advance.

The Hotel Services of "Dilshoda Prime":
Internet Wi-Fi
Free car parking
Ironing
Heating and Air Conditioning
Non-smoking areas
Designated smoking area
Non-smoking rooms
Laundry Service
Transfer from the railway station is included in the price of accommodation
Buffet breakfast

Arrival and Check-out time
Time of arrival: 13:00
Check-out time: 12:00



Price for accommodation at the hotel

"Prices for 2015 year"
Dilshoda Prime hotel - Accommodation rates
Type of room
High season
Mar. 20 - Oct. 31
Low season
Nov. 1-Mar. 20.
Single room
$40
$30
Double room
$60
$40
Triple room
$75
$65
Semi-lux
$75
$65
For citizens of Uzbekistan 60 000 UZS per person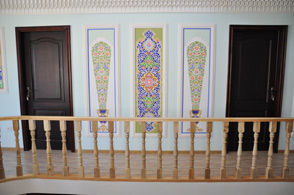 © The copy rights disponent - Walter Kaefer.
All rights reserved