Ghorepani Poonhill trek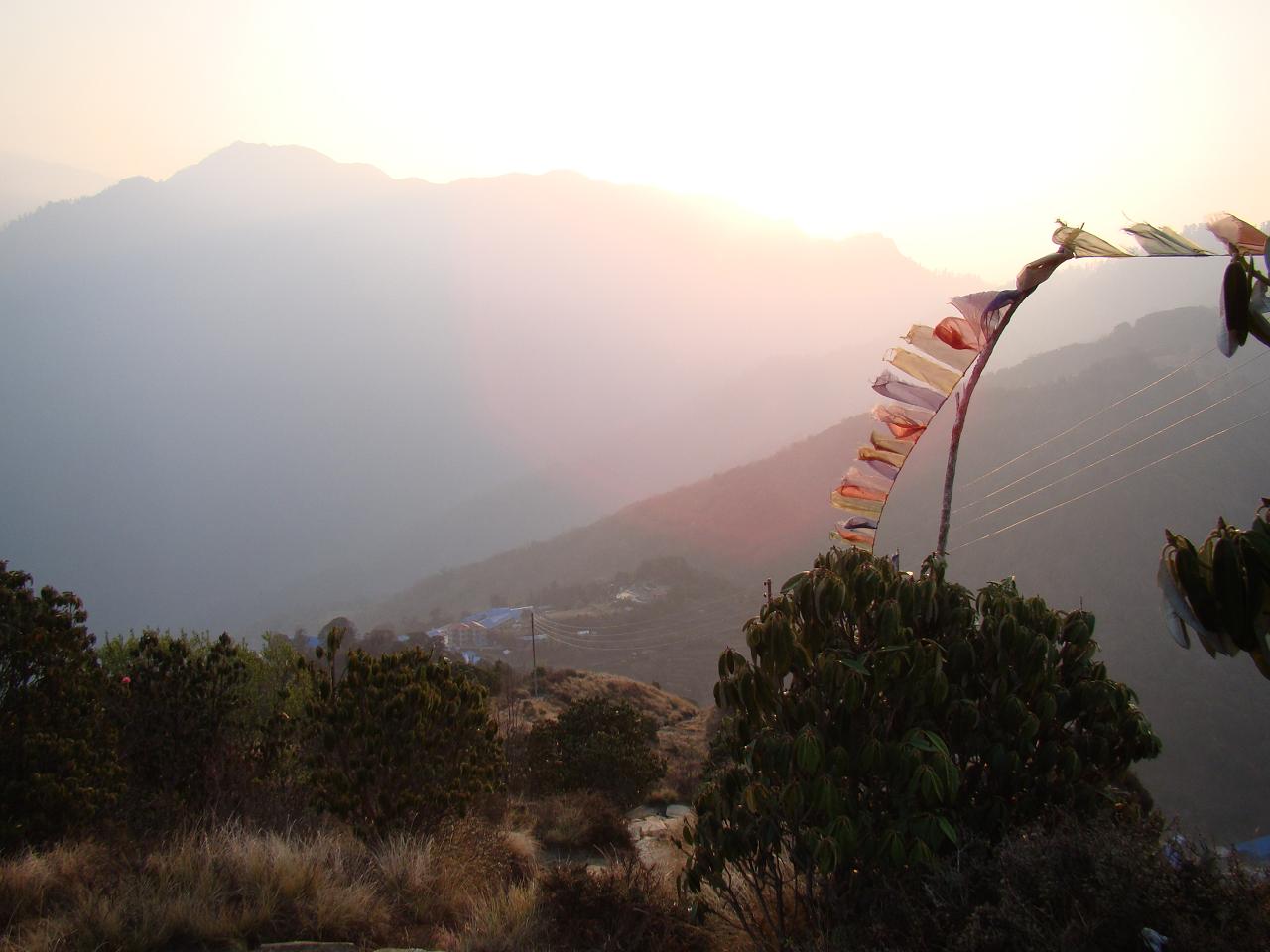 Day 01: Arrival in Kathmandu
Upon arrival at Kathmandu International Airport transfer to your hotel in Kathmandu. Short briefing will follow concerning the necessary formalities and your trekking itinerary. Depending upon your arrival time you may spend free time visiting nearby sanctuaries or resting.
Day 02: Sightseeing / Cultural Day in Kathmandu Valley
Half day sightseeing around UNESCO Bhaktapur / Kathmandu where your guide will escort you on a tour of Buddhist and Hindu temples and shrines reflecting ancient local traditions. There is time to explore the city's many places of interest on your own or take a rest while trekking permits are finalised. Overnight in Kathmandu.
Day 03: Drive to Pokhara stay overnight, hotel.
Today we can catch a tourist bus from Kathmandu which Departure from Kathmandu 7:00am and have to be check in 6:30am, all tourist bus departure on same time, which take 6-7hrs to reach Pokhara. If you would like to take flight which only 25m-30m. Overnight in Pokhara.
Day 04: Pokhara to Tikhedhunga.
One hour drive to Nayapul walk through the lust, green Modiriver valley. Past waterfalls with plunge pools that invite you to swim.
Day 05 -06: Tikhedhunga to Hile and Ghorepani.
A gentle climb through pasture and cultivated fields as you climb up you walk up besides the cascading river through refreshingly cool oak and rhododendron forest on 05th Day you can stay in Hile if you fell tired otherwise can go to up to Ghorepani. If you reach ghorepani can take a rest and overnight there after long climb, this is only little more climb up and difficult day during the trekking.
Day 07: Ghorepani to Tadapani.
Early morning wake up to Poonhill, One of the best Himalayan view points in Nepal Early morning working to the Poonhil, which provides a unobstructed view of the high Himalaya and start our trek to Tadapani, A short early morning climb to the Deurali pass for a spectacular panorama over Dhaulagiri and the Annapurna,
Trail descends steeply through dense moss-covered forest rich with bird life to Tadapani which provides you a close up sunset view.
Day 08: Tadapani to Ghandruk.
Walking through the forest and arrive a huge Gurung village at 1940 m is the second largest Gurung village in Nepal and explores the maze like streets of this thriving Gurung settlement, You can have a good view of Annapurna south and Fisthail. Over night in hotel.
Day 09: Ghandruk to Pokhara, treks down to Nayapul through the cultivated fields in Modi khola valley. (4 hrs) and drive to Pokhara (1 hrs). End of the trek.
Day 10: Sightseeing around Pokhara and rest.
Day 11: Drive back to Kathmandu.

Price per person
Package – 900$
Flight Kathmandu-Pokhara-Kathmandu (optional) – 220$
Tour in/around Pokhara (optional) – 90$
ClimberCA International Consortium
www.ClimberCA.com
www.ClimberCA.ru
skype – dmitriy.page
tel. +99898 3039846