Hotel "Grand Samarkand" - Hall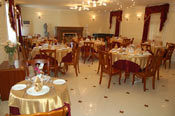 "Grand Samarkand" - Restaurant
"Grand Samarkand" - Luxe room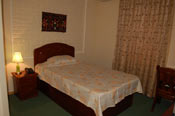 "Grand Samarkand" - Single room
"Grand Samarkand" - Twin room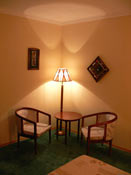 Hotel "Grand-Samarkand" invites You to Samarkand city – the pearl of the East.

SAMARKAND is the city of legends. Each hill, each valley is the alive tale of ancient times, each monument is the witness of past, each old tree, each region has its own legend. The guests of our city admire the beauty and skill work of our ancient architects, which created such wonderful and amazing buildings. The famous uzbek hospitality is the most important quality of our city.

We invite You to our hotel "Grand-Samarkand" which is situated in the heart of business and shopping center of Samarkand city. The hotel was built according to all world standards and mixed modern and national styles in its decoration. Our hotel has everything for your comfort and rest.

Our young, friendly and high trained staff will do their best for You in high professional level.