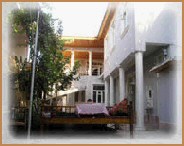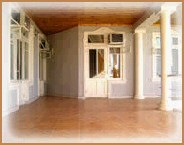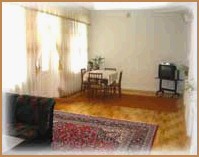 Dilshoda Hotel in Samarkand
Private Hotel (B&B) "Dilshoda" is located in Samarkand – one of the most ancient cities of the World. It is situated very close to the grandiose Mausoleum of Gur Emir and not far from the beautiful Square of Registan ( 10 minutes). The perfect view of ancient towers of grandiose Gur Amir can be seen from your balcony. The Hotel offers 12 rooms, all are two – bed suites. All rooms are equipped with air conditioner and include a balcony and a marble bathroom. The beautifully disigned guest rooms are filled with the atmosphere of warmth and hospitality.



Gourments will appreciate the quality and variety of the courses we serve. We will try to make your staying nice and comfortable, breakfast is included in the room rate.
We may offer following services to our guests:
lunch, dinner (National and European cuisine)
satellite TV
internet, international telephone and fax
laundry
transportation

Our Hotel is located in the center of the Samarkand, next to the "Gur-Emir" mausoleum, the "AFROSIAB" and "SAMARKAND" hotels, the State University, 5 minutes walking from "Registan" square and 10 minutes driving from airport.
Semi-lux (1 room)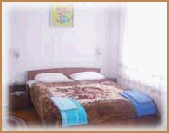 (king size and standard beds, bath, TV, fridge)
Double room (8 rooms)
(standard bed, shower)
Triple room (3 rooms)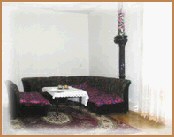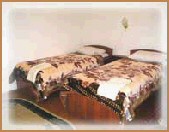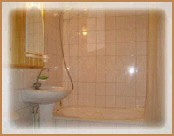 (standard bed, bath, TV, fridge)
Price for accommodation at the hotel

"Prices for 2015 year"
Dilshoda hotel - Accommodation rates
Type of room
High season
Mar. 20 - Oct. 31
Low season
Nov. 1-Mar. 20.
Standard single room
35$
30$
Standard double room
55$
45$
Standard triple room
65$
55$
Semi-lux
60$
55$
Note: The rates include breakfast.
© The copy rights disponent - Walter Kaefer.
All rights reserved