Hotel "Emir" in Samarkand

The hotel is located in the historical part of Samarkand, in the old mahallya - traditional name for a residential community in Uzbekistan. It is only 15 meters from the famous Gur Emir Mausoleum, 200m to Ruhabad Complex, 50 meters to Ok Saroy Emir's library, 10 minutes walk to the Registan Square, the key place of Samarkand, and 20 minutes to Bibi Khanum Mosque and the newly renovated Siyob Bazaar.


Features:
- Internal parking
- Shower in bathroom
- Check with the children
- Non-smoking rooms
- Continental Breakfast
- Meeting rooms
- Baggage Porters
- Total Deposit Box
- 24 hours security
- Wake up
- Laundry
- Family room
- Room cleaning
Location:

Price for accommodation at the hotel

Photos: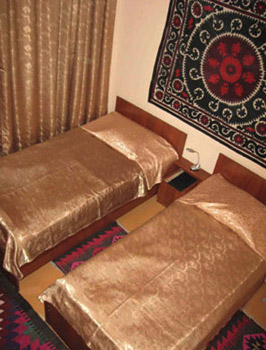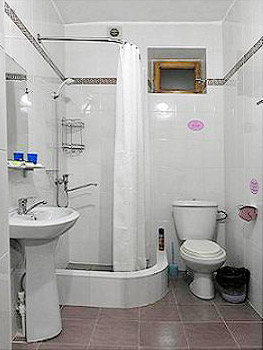 Русская версия сайта Гостиница "Эмир"
© The copy rights disponent - Walter Kaefer.
All rights reserved