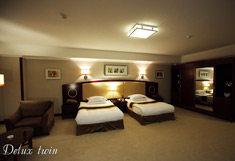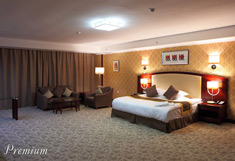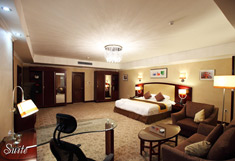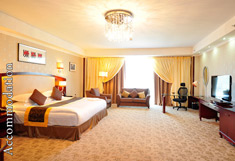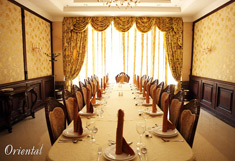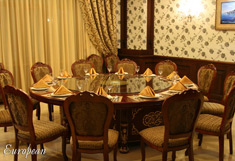 Location hotel



Welcome to Miran International Hotel in Tashkent

Dear Ladies and Gentlemen!
We are glad to present you a new Miran International Hotel in Tashkent city and invite to the elegant world of comfort features with its comprehensive range of modern facilities supported by an excellent service. Miran International offers you comfortable and the most spacious guest-rooms In Tashkent and business facilities for any type of accommodation and events. The hotel successfully creates a good combination of traditional hospitality and modern style that can ensure your guests' comfort and convenience. On 2012 12th of May it was celebrated grand opening ceremony of the new hotel "MIRAN INTERNATIONAL" in Tashkent.


Welcome to the world of comfort, luxury and hospitality in Tashkent Uzbekistan.

Promoted by the Miran Group. The Miran International hotel is set to international standards and provides a world of comforts, right at your finger tips of discerning business traveller, besides offering the trademark hospitality of a SILK ROUTE Tradition.
HIGHLIGHTS
Hotel with 140 spacious rooms in the capital of Uzbekistan.
State of art business center.
Contemporary architecture and fastefully done hotel giving it an aura of elegance.
Finest business and leisure hotel.
Unmatched conferencing and banqueting facilities in Tashkent.
State of the art, gym and recreational facilities like swimming pool, steam sauna, Jacuzzi.
Multi cuisines restaurant which serves high end Turkish, Indian, Continental, Chinese cuisine.
Fully Wi-Fi hotel


Accommodation

Our rooms ensure you are comfortably cocooned here. The most S-P-A-C-I-O-U-S and L-A-R-G-E and luxurious bedrooms and a host of cutting edge technologies are all well appointed at your convenience. The following are – the list of features we offer to our guests:
ROOM TYPES
Deluxe King
Deluxe Twin
Premium
Suite
Price for accommodation at the hotel



Each of the room comes impressively attached with:
- Cable TV of 42′ flat TV in all rooms
- Room mood control system
- Electronic key cards
- One touch telephone
- Energy saver system
- Fruit basket for suite and premium rooms.
- Bathroom, amenities and grooming kits and luxurious bath robe and slippers.
- Sound proof rooms and glazed windows.
- Safety fire mask in all rooms. With room designed in such a way that the guest safety is prioritized everywhere.
- Smoke detector.
- Sprinklers
- Electronic safe for you in all rooms.
- 24 hr. security on site safety of the guest and the building.
- All guest rooms are Wi-Fi complimentary.


Dining & Banqueting


When it comes to Dining whether you host a business Lunch / Dinner, Celebrate with friends or enjoy a private meet. The Miran International offers an extensive and palatable cuisine in a spectacular ambience.

A graciously furnished hall with unparalleled acoustics to suit corporate meeting, wedding, social activities, get together state meetings and embassy get togethers


Conference

A separate conference hall which can have company conference or joint meeting with all ultra modern audio, video requirement for the conference.

Conference / banquet equipment (available in hotel with extra cost).

- Platform for stage.
- LCD projector.
- Microphones / stationery.
- Pin board.
- Wireless microphones.
- Monitor.
- Over head projector.
- Lectern / podium.
- CD player.


Facilities & Services

Being away from home and yet feel at home, glad to provide you impeccable facilities which will take care of all that a business, leisure discerning traveller needs.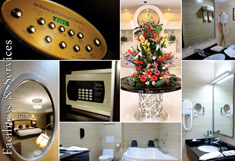 - 140 well appointed spacious rooms.
- 7 floors.
- Well equipped fitness center with a trainer.
- Indoor thermal insulated swimming pool.
- Jacuzzi.
- Sauna.
- Steam.
- SPA center,
- Airport, TAXI services.
- Tailored sight seeing trips.
- Handicap room.


---
© The copy rights disponent - Walter Kaefer.
All rights reserved